This year, I started my grade 8s off with a huge challenge. I had signed up over the summer to be part of the #GoalsProject, which is based on the
United Nations' Sustainable Development Goals
. As a class, we were assigned Goal #7 - Affordable and sustainable energy. Together, we read a little bit about what issues and concerns exist surrounding energy production and consumption around the world, and then I threw the challenge their way.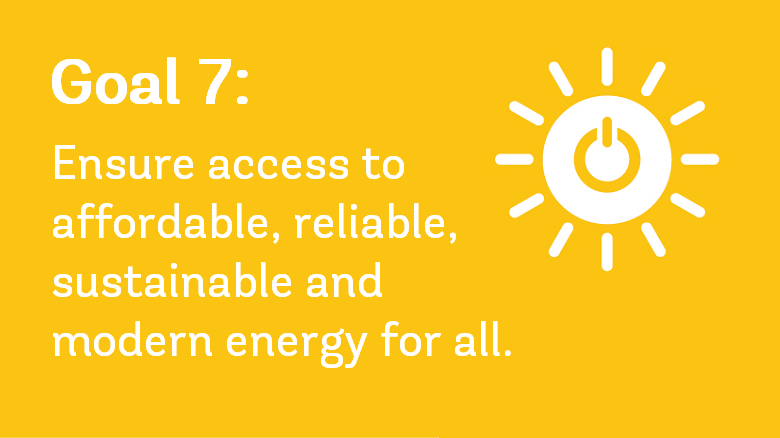 "You will do a project, inspired by this goal. It can be anything at all, and you can work with anyone in the class. You are responsible for making a plan, doing the research, meeting with me to explain your ideas, modifying as needed, and creating something that can be shared with others."
Those were all of the instructions I gave, and away they went! It helps that this class is all students I taught last year (except for one new student), so they are a little more used to being given tasks that challenge them in this way.
For the first little while, many students wandered around and chatted with one another, looking for an idea that would grab them. By the end of the first keel, we had a few established groups working on developing ideas that could evolve into plans and projects.
At the beginning of the second week, I touched base with the whole class to make sure they understood that it is OK to change ideas, and it is even alright to change groups. "It doesn't mean that you don't like the people in your group, it just means you are more interested in another idea, or that you think you will work better in another context." There were some skeptical glances, but over the course of a day or two some large groups broke apart into smaller groups, some people migrated from their first group to another, and some groups remained exactly as they had begun.
By the end of September, I had met with each group multiple times, and shocked them by saying that the goal of this project was not to be successful in the traditional sense. What I meant was that it was OK if their idea was incomplete, or needed longer to be complete, or changed multiple times. Success would be measured by their ability to communicate what they had been working on, and their commitment to their ideas.
Together, my entire class created a website to showcase what their ideas were, what progress they had made, and how far they still have to go. You can take a look at it here :
Sustainable Development Goal 7
We'd love any feedback you have on our projects, on the website, or any questions that this project brings up.